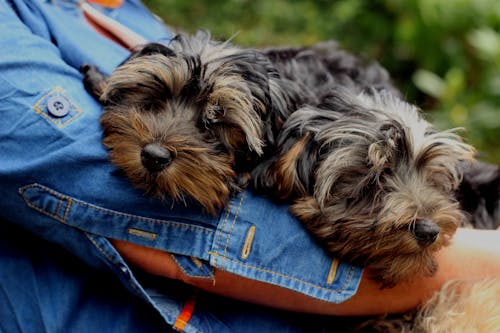 Yorkies are a great breed of dog and make wonderful pets, but they do require some special care when it comes to hygiene. This especially includes keeping their ears clean, as they can be prone to infections if not properly cared for. In this article, we'll show you how to clean Yorkie ears so that your pup stays healthy and happy!
What are the benefits of cleaning Yorkie ears regularly?
1. Reduces the risk of ear infections: One of the most common health problems in dogs is ear infections. Yorkies are especially prone to them because of their long, floppy ears. Cleaning your dog's ears regularly can help prevent ear infections from developing.
2. Keeps your dog's ears healthy: Ear wax and debris can build up in your dog's ears over time, causing irritation and inflammation. Regular cleaning helps keep your dog's ears clean and free from wax and debris, keeping them healthy and comfortable.
3. Prevents bad odors: Ear wax can cause an unpleasant odor in your dog's ears. Regular cleaning will help prevent this problem.
4. Makes your dog more comfortable: It's important to keep your dog's ears clean and free from debris for their comfort. If your dog is constantly scratching at their ears or seems to be in discomfort, it may be time for a good cleaning.
5. Improves your dog's hearing: Ear wax and debris can eventually block your dog's ear canal, causing hearing loss. Regular cleaning can help prevent this problem and keep your dog's ears healthy and functioning properly.
What to do if your Yorkie has an ear infection?
One of the most common health problems in dogs is an ear infection. If your Yorkie has an ear infection, there are a few things you can do to help ease their discomfort and clear up the infection. First, try gently cleaning their ears with a warm, damp cloth. This will help to remove any debris or wax that may be trapping bacteria.
You can also use a cotton ball dipped in apple cider vinegar to lightly clean the inside of the ear. Be sure to dry the ear thoroughly afterward. Next, give your dog a probiotic supplement to help boost their immune system and fight off the infection.
Finally, apply a few drops of olive oil or almond oil to the inside of the ear to help soothe inflammation and itching. With proper care, most ear infections will clear up within a few days.
How to clean Yorkie's ears without causing injury or pain?
Many small dog breeds, including Yorkies, have long, floppy ears that can be a breeding ground for infection if they're not cleaned regularly. While cleaning your dog's ears may seem daunting, it's actually a relatively simple process. The key is to use the right tools and techniques to avoid causing any pain or injury. Start by gathering a few supplies: cotton balls, dog-safe ear cleaner, and a soft towel.
Next, lift your dog's ear and gently wipe the inside with a cotton ball. Be careful not to insert the cotton ball too far into the ear canal. Once you've wiped away any visible dirt or debris, apply a small amount of ear cleaner to another cotton ball and wipe the inside of the ear again. Finally, use a soft towel to dry your dog's ear. Repeat this process once a week to help keep your Yorkie's ears clean and healthy.
Way to clean Yorkie ears based on your individual dog's needs
Yorkie ears are relatively long and floppy, which can make them prone to accumulating dirt and debris. To keep your dog's ears clean and healthy, it's important to follow a regular cleaning routine that is tailored to their individual needs. The frequency of ear cleanings will vary depending on factors such as the amount of time your dog spends outdoors and their overall ear health.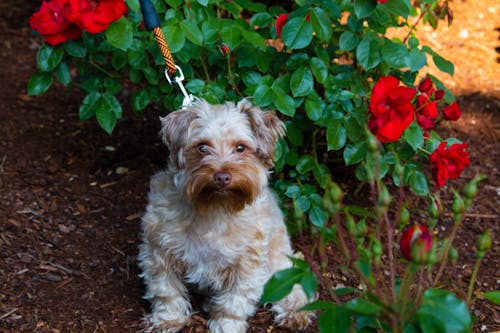 If you notice any redness, discharge, or odor coming from your dog's ears, be sure to schedule a visit with your veterinarian. In general, it's best to use a gentle cleanser specifically designed for dogs and to avoid using cotton swabs or other objects that could damage the delicate structures inside the ear. With regular care, you can help keep your Yorkie's ears clean and free of infections.
How often should you clean your Yorkie's ears for optimal hygiene and health?
As a responsible dog owner, you want to ensure that your furry friend is always clean and healthy. One important area to focus on is your dog's ears. Yorkies are particularly prone to ear infections, so it's important to keep their ears clean and dry. The general rule of thumb is to clean your dog's ears once a week.
However, some dogs may need more or less frequent cleaning depending on their individual needs. If you notice that your dog's ears are red or sore, have a bad odor, or are producing a lot of wax, they may need to be cleaned more often.
Always consult with your veterinarian if you're unsure how often to clean your dog's ears. By following these guidelines, you can help ensure that your dog always has healthy and clean ears.
Bottom Line
Yorkie ears should be cleaned regularly to avoid infection and keep them healthy. It's important to use the right method and products when cleaning your Yorkie's ears. We hope this article has helped you learn how to clean Yorkie ears correctly. Have you tried any of these methods? Let us know in the comments below.