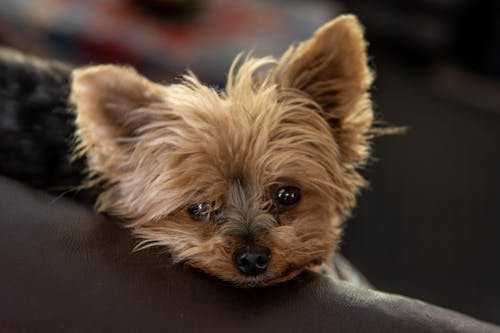 Yorkie hair can be a challenge to keep from matting, but with the right products and techniques, it can be done. In this blog post, we will discuss some of the best ways to prevent your Yorkie's hair from tangling and becoming matted. We'll also provide tips for keeping their coat looking healthy and shiny. So, whether you're a new Yorkie parent or just want to learn more about how to take care of your pup's locks, read on for all the information you need!
What is Yorkie hair and why does it matt so easily?
Yorkie hair is unique among dog breeds. It is actually two types of hair: a soft, downy undercoat and a coarser outer coat. The undercoat is shed twice a year and the outer coat sheds continuously. This combination of shedding makes Yorkies particularly prone to matting. In addition, their hair is very fine and doesn't have the natural oils that protect other breeds' hair from dirt and debris.
As a result, Yorkies require regular grooming to prevent their hair from mats. When mats do occur, they can be very difficult to remove. The best way to remove a mat is to gently work through it with a comb or brush, starting at the tips and working your way back to the base of the mat. If the mat is too tight or if you are having difficulty working through it, you may need to have it clipped by a professional groomer.
The causes of matting in Yorkie hair
One of the most frustrating things about owning a Yorkie is dealing with matting. Matting occurs when the hair becomes tangled and matted together, making it difficult to brush and style. There are several factors that can contribute to matting, including genetics, diet, and grooming habits. Perhaps the most important factor is genetics. Some Yorkies are simply more prone to matting than others, due to the structure of their hair.
Diet can also play a role in matting, as nutritional deficiencies can lead to dry and brittle hair that is more prone to tangling. Finally, grooming habits are also important. If a Yorkie's coat is not brushed regularly, the individual hairs will become knotted and matted together. While matting can be frustrating, by understanding the causes, you can take steps to prevent it from happening in the first place.
How to prevent matting in Yorkie hair?
Yorkie hair can become matted for a variety of reasons, including lack of grooming, poor diet, and even genetics. However, there are a few simple steps you can take to prevent matting and keep your dog's coat healthy and looking its best.
First, be sure to brush your Yorkie's hair regularly – at least once a day is ideal. This will help to remove any dirt or tangles that could lead to matting. Second, feed your dog a high-quality diet – this will help to improve the health of their skin and coat. Finally, if you notice any mats starting to form, take care of them immediately – the sooner you remove a mat, the less likely it is to cause problems. By following these simple tips, you can help to keep your Yorkie's coat healthy and mat-free.
The best ways to remove mats from Yorkie hair
There are a few different ways to remove mats from Yorkie hair, and the best method will depend on the severity of the matting. For small mats, you can often gently work them out with your fingers or a wide-toothed comb. If the matting is more severe, you may need to use scissors to carefully cut away the matted hair.
It is important to be very careful when using scissors, as you don't want to accidentally cut the dog's skin. If the matting is very bad, it may be necessary to shave the dog's coat. This should only be done by a professional groomer, as it can be difficult to do correctly without causing injury. With a little patience and care, you can safely remove mats from Yorkie hair and help keep your dog's coat healthy and looking its best.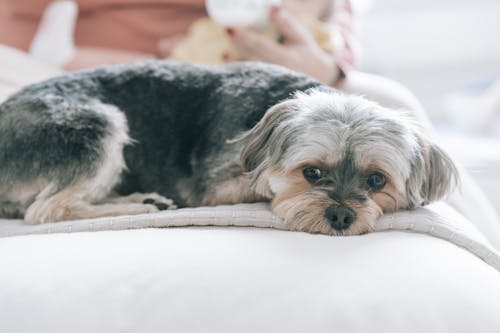 Tips for keeping Yorkie hair healthy and free from mats
Yorkies are known for their long, luxurious hair, which requires regular grooming to keep it looking its best. One of the most important things you can do for your Yorkie's hair is to brush it regularly with a good quality brush. This will help to remove any knots or mats that may have formed, and it will also help to distribute the natural oils from the skin throughout the coat.
In addition, it's important to keep your Yorkie's hair clean and free of debris. You can do this by shampooing and conditioning the hair on a regular basis. Finally, be sure to trim your Yorkie's hair regularly to prevent it from getting too long and tangled. By following these simple tips, you can keep your Yorkie's hair healthy and free from mats.
Conclusion
Yorkies are adorable, curly-haired dogs that need a lot of attention to their hair if they don't want it to the mat. In this post, we shared some tips on how to keep Yorkie hair from matting so your pup can stay looking its best. We hope you found this information helpful and will be able to put it into practice with your own furry friend!