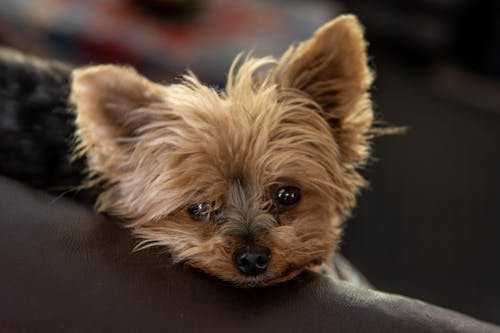 Yorkies are small dogs and typically don't require a lot of food. However, how long can they go without eating before it becomes a problem? This is something that all Yorkie owners should be aware of. In this post, we'll take a look at how long a Yorkie can go without food and what you should do if your dog hasn't eaten in a while.
How long Yorkie can go without eating?
Dogs are incredibly resilient creatures, and they can go without food for much longer than we might expect. However, that doesn't mean that going without food is good for them. Without a regular source of nutrition, dogs can quickly become weak and sick. Yorkies are particularly vulnerable because of their small size. They have a high metabolism and need to eat frequently in order to maintain their energy levels.
If a healthy Yorkie is suddenly deprived of food, it is likely to survive for around two weeks. However, this is far from ideal, and the dog will probably suffer from malnutrition and dehydration during this time. If you suspect your dog has gone without food for more than a few days, it's important to take them to the veterinarian as soon as possible.
Some signs that Yorkie is hungry and needs to eat soon
Yorkies are small dogs with big appetites, so it's important to make sure they're getting enough to eat. Here are some signs that your Yorkie may be hungry and in need of a meal:
They start sniffing around the kitchen or pantry.
They stare at you intently while you're eating.
They beg for food scraps or table scraps.
They seem listless or lethargic.
Their stomach makes growling noises.
If you notice any of these signs, it's a good idea to give your Yorkie a little something to eat. A few bites of food will tide them over until their next meal, and it will help them stay happy and healthy.
How much should you feed your Yorkie per day?
Though you may be tempted to spoil your Yorkie with food, it's important to be mindful of how much you're feeding them on a daily basis. The general rule of thumb is that a Yorkie should eat about two to three cups of high-quality dry food per day, divided into two meals.
However, this amount can vary depending on factors such as age, activity level, and weight. For example, a young Yorkie who is still growing will need more food than an older Yorkie who is less active.
If you're unsure about how much to feed your dog, it's best to consult with your veterinarian. They can help you create a tailored feeding plan that will ensure your dog gets the nutrition they need to stay healthy and happy.
How often should Yorkie eat?
As any pet owner knows, feeding time can be one of the most important parts of the day. Not only does it provide your pet with the nutrition they need to grow and stay healthy, but it also helps to build a bond between you and your furry friend.
When it comes to Yorkies, experts generally recommend feeding them two to three times per day. This will help to ensure that they're getting enough food without overeating and becoming overweight.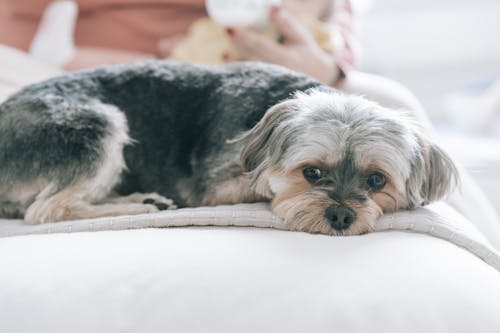 Of course, every dog is different, so it's important to consult with your veterinarian to figure out the best feeding schedule for your pet. But by following these general guidelines, you can help your Yorkie stay healthy and happy for years to come.
Good food options for Yorkies who are on a diet or have allergies
For Yorkies who are on a diet or have allergies, there are plenty of good food options available. One option is to feed your dog a raw diet. This type of diet consists of uncooked meat, vegetables, and bones. Raw diets are easy to digest and provide all the nutrients your dog needs. Another option is to cook your own food for your dog.
This way, you can control exactly what goes into their food and make sure that it is free of allergens. There are also many commercially available foods that are specifically designed for dogs with allergies or special dietary needs. Whatever route you choose, make sure to consult with your veterinarian to ensure that you are providing your dog with the nutrition they need.
What happens if a Yorkie doesn't eat for an extended period?
If a Yorkie doesn't eat for an extended period, they may experience health problems such as weight loss, muscle weakness, and digestive issues. In severe cases, dogs can become malnourished and may even starve to death.
It's important to make sure that your Yorkie has access to food and water at all times and to consult with a veterinarian if you are concerned about their eating habits.
Are there any risks associated with underfeeding a Yorkie?
Much like humans, dogs need a balanced diet in order to stay healthy. This means that they need the right mix of proteins, carbs, fats, vitamins, and minerals. When a dog is underfed, it can lead to a number of health problems.
For example, they may become malnourished, which can lead to muscle weakness and a decreased ability to fight off infection. They may also develop joint problems since they won't have enough nutrients to support their bones and joints. Additionally, underfed dogs are more likely to become obese later in life, since they'll be less able to burn off excess calories.
In short, there are a number of serious risks associated with underfeeding a Yorkie. If you're unsure about how much food your dog needs, it's best to consult with a veterinarian.
The Bottom Line
Yorkies are a type of dog that is known for being high-maintenance. They need regular grooming and feeding, and they cannot go without food for very long. In fact, if a Yorkie doesn't eat for more than 24 hours, it can be fatal. So if you're considering getting a Yorkie as a pet, make sure you're prepared to commit to taking care of it properly!